Discover more from The Contender
Travel / Style / Fishing / Design / Etc.
Over 23,000 subscribers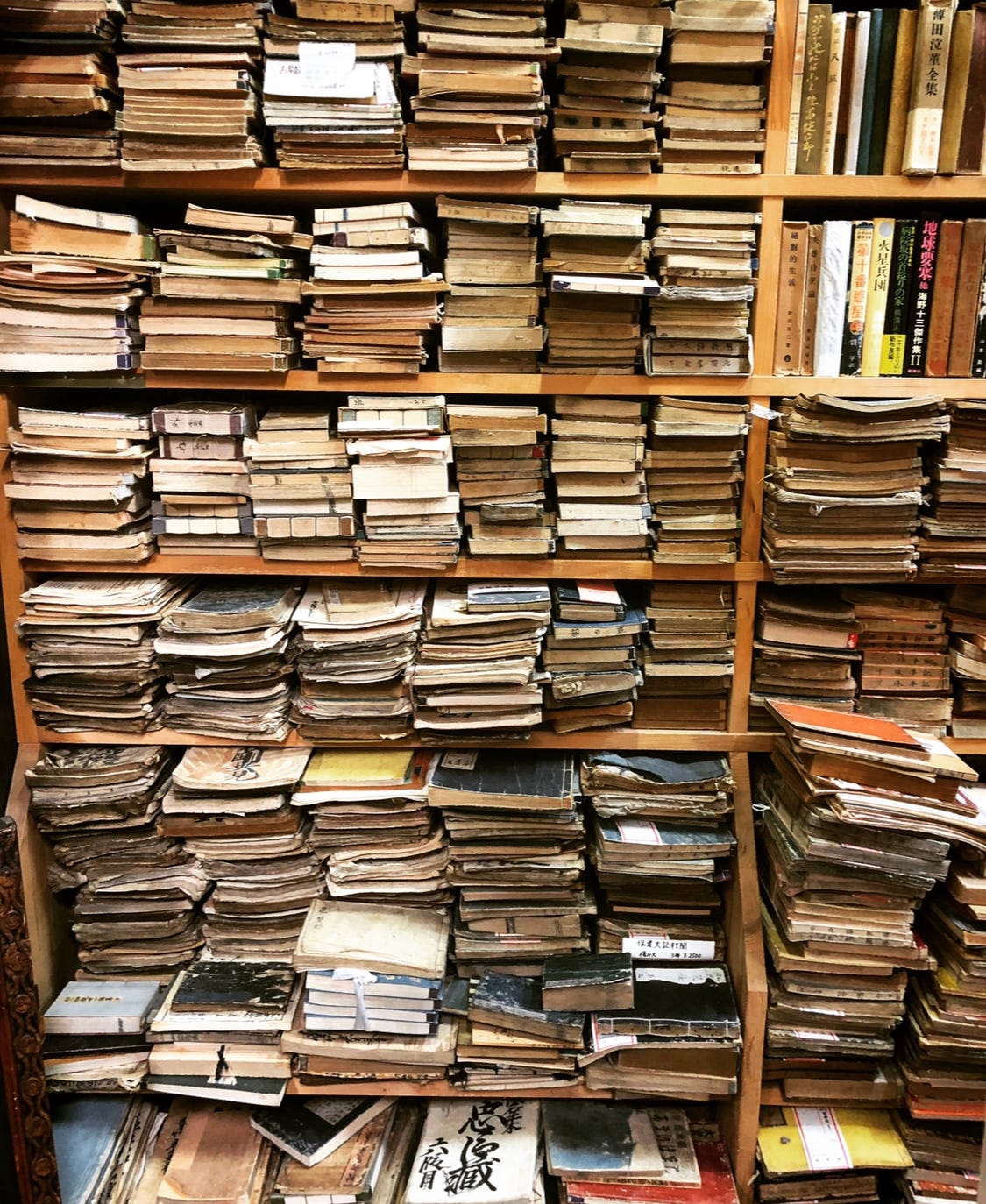 ---
Quarantine is a good time to read. It's not, alas, a good time for bookstores. You may have seen the story passed around that The Strand, the New York mainstay on Fourth Avenue, is seriously struggling. Business at many bookstores is down 70% or more. Amazon is part of our lives, there's no way around it, and it's incredibly necessary for those of us who write books (for better or worse). But if you make a little extra effort you can support a local bookstore that really needs it.
I live around the corner from Three Lives, a truly wonderful small, full bookstore on a quiet corner in the West Village. If you've been there you know why it's beloved. At this point we're all familiar with the equation: online, ease, margins, discounts, the rest of it. I bought some books from Three Lives the other day, all told they were $95. They would undoubtedly have been less on the Big A.
One reason I love this neighborhood is because of Three Lives. I like to pass its windows at night and see what's on display. I know the people who work there and like to say hello. I love the way they wrap books when they're gifts. I love that the people there are serious readers. I love living in a city that supports a store like that. That's worth a lot.
As a person who comes from a book-filled house and lives in an apartment with what apparently are a lot of books (I personally don't think they're that many, but apparently I'm in the minority ), here are some book buying theories that might get you in the mood to help support some of these stores.
-Early Copies of Books and Authors You Love. Are you into Graham Greene? John Le Carré? E.B. White? John Cheever? Nancy Mitford? Great. It's wonderful to have old editions of their books with dust jackets. They don't have to be first editions, you can just like the look of them. They have thorough listings on the Strand site. You don't need to be an expert or a collector, you just have to like picking up an old copy of James Salter or Hunter S. Thompson and feel good about it. Think $40 or less.
-Old Catalogs of Any Artist You Like. Cy Twombly, Degas, Manet, Titian. These are my favorite artists. I'd love to have any good catalog of theirs. You undoubtedly have your own favorites, they don't have to be old masters. They can be photographers, sculptors, Cecil Beaton, Diane Arbus. See what you come up with. One of your shelves (or more!) should be full of artists you care about. You can also look up artists and see if they've had shows at major museums. It's great tracking down catalogs from retrospectives at the Met.
-Biography and Memoir. The most painless way to learn history and the most enjoyable. How we better understand British spies, Virginia horse culture, the 80s art world, New York tabloids and other good things. I think people can be reluctant to go down a road because they think they don't know enough about it. A good biographer re-creates an entire world. They tell a story while putting it in historical context. Miranda Carter's biography of Anthony Blunt, Brombert's of Manet, Robert Becker's of Nancy Lancaster, Meryle Secrest of Bernard Berenson—these are just a few incredible options.
-Reference. Do you like wine? Design? ECM records? Scottish country homes? English clubs? Atlantic salmon fishing? You're not alone. There are handsome books on all these things and you should have a few of them. Hugh Johnson on wine, the Oxford Companion to Food, an incredible book called Leather Armchairs and so, so many more.
-New Books. I put a lot of these on Instagram stories yesterday. But some good new titles include the remarkable Lords of the Fly, Monte Burke's story of tarpon fishing. Snow, a mystery by the master, John Banville. Remain in Love, a wonderful memoir by Chris Frantz, the drummer of Talking Heads. The hits keep coming.
So what do you do? It can be a hard time to browse in a store. That's just not where a lot of people are right now. But there's nothing wrong with using Amazon's algorithm for your own ends. Type in a book you're interested in and see what else comes up and start going down a rabbit hole. Find something you like and ask your bookstore if they have it. If not, they can usually get it in two or three days. It's really about getting into a habit. If a bookstore is in your life you will visit it more, like a wine store. And, like a good wine store, the staff can help direct you to more of what you want and it becomes a good relationship. Everybody wins.
There's a lot of talk about what will happen to culture after the pandemic. We want there to be thriving restaurants and bars. Also: theater, art and museums. Bookstores are part of that. A city with good bookstores is a better city. That's because a life with books is a better life.
---